Discover more from The White Pill
excellent developments in technology, engineering, physics, space, and more
Over 27,000 subscribers
Teach Kids GPT
white pill #21 // progress on a unique spacecraft, ai enhanced thursday night football, official updated model 3 news, $25m to develop mRNA-based cancer vaccine, and more
Good morning reader, welcome to the 21st White Pill, a Pirate Wires joint in which we round up the most excellent space, technology, engineering, science, and medicine news every week — and send it all to you in an email. This week, among a ton of other items, we advocate for teaching kids GPT (as more school districts are doing, of late), bring you cool stories and stunning images from the world of space, and highlight new federal "moonshot" agency ARPA-H's recent moves in our medicine section (along with some more promising developments). We hope you enjoy.
Oh, please don't forget — the White Pill has a X/Twitter account now, follow it for snackable science, energy, engineering, and space in your feed, and RT if you are so inclined.
Have a great weekend.
---
Space
Fascinating spacecraft concept. The German space company Polaris has been developing a unique orbital payload and hypersonic transport system. Briefly (though it's worth looking through their website for details if you have time; all of it is pretty fun), they're working on a spacecraft called AURORA that takes off like a plane (from any runway), can abort like a plane, is ready on a 24-hour turnaround time, and can facilitate hypersonic travel as well as deliver payload to orbit. Last week, they ran a flawless test of their MIRA-light vehicle — a small drone demonstrator — marking an encouraging step on the way to launching AURORA, which they expect to do as early as 2026. (Polaris)
New Whirlpool galaxy image. The James Webb Space Telescope (JWST) recently captured a stunning composite image of the spiral galaxy M51, commonly known as the Whirlpool Galaxy. By combining data from the telescope's near- and mid-infrared instruments, the image reveals details of the galaxy's nucleus, which houses a supermassive black hole, as well as its expansive spiral arms, spanning approximately 60,000 light-years. Though the Whirlpool Galaxy is located 27 million light-years away, it faces us head-on, making it easier to study in detail. (ESA)
Oldest volcanic material ever discovered. New research has precisely dated pieces of a meteorite found in the Sahara called Erg Chech 002 as having originated 4.56556 billion years ago. Our solar system formed 4.567 billion years ago, and this thing got to us after being spewed from the mouth of a volcano "in the fires of some now-vanished ancient protoplanet" (??). The space pebble contains mostly uranium, aluminum, and lead. (The Conversation)
More: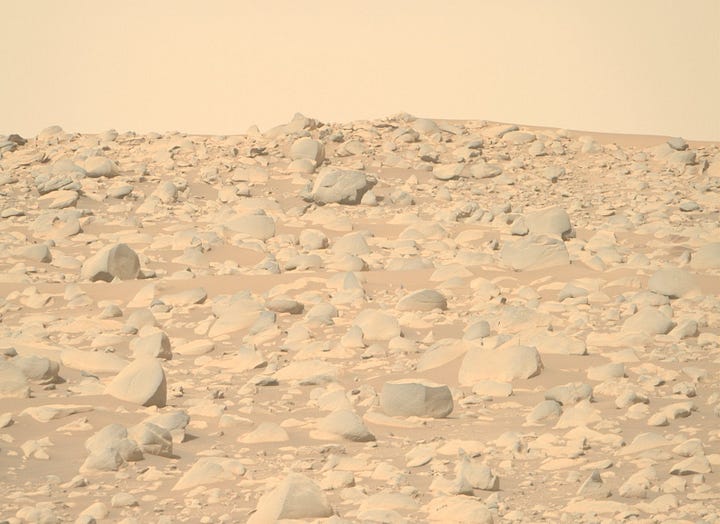 ---
The White Pill Investment Index tracks investments in companies developing interesting, exciting, forward-thinking products. For last week's deals, check out last week's White Pill. Deals are sourced from Pitchbook.
---
Hey — the White Pill just got a
X/Twitter account
, where we're sharing all the excellent developments in tech, science, space, and medicine that we come across.
Please follow, like, and retweet!
---
Engineering, Computing
Teach kids GPT. School districts in New York, Los Angeles, and Washington State are variously rethinking or outright reversing GPT bans for students after seeing the light and embracing the idea that GPT is a tool that can augment learning as opposed to facilitate cheating. First-hand experience as a daily user of GPT tells me this is absolutely the right way forward — once you use it enough that it becomes a mechanical, necessary part of your workflow, it's an insanely easy + efficient way to learn everything you need to know about a the thing you previously knew nothing about (like mining lunar regolith 😏), compared to searching Google and finding the information in a book. (New York Times)
Mach 4 to London. In its Advanced Air Vehicles Program (AAVP), NASA is partnering with Boeing and Northrop Grumman to do continued research into passenger aircraft that travels between Mach 2 and Mach 4, which would potentially be able to take passengers from New York to London in under two hours. With its X-59 quiet supersonic aircraft, NASA's already demonstrated that it can 'reduce' the boom from going supersonic to a "gentle thump"; this had been an issue for the Concorde, which could only do overseas routes, where the sonic boom wouldn't shake people's houses. Now, Boeing and Northrupp "will develop roadmap elements to include airframe, power, propulsion, thermal management, and composite materials that can hold up under high-supersonic speeds. They will also create non-proprietary designs for concept vehicles." (NASA)
AI enhanced Moneyball. You don't need to be a sports fan to appreciate how cool the plans Amazon has for integrating AI into Thursday Night Football sound. This season, Amazon will introduce a suite of visualizations in its "Prime Vision" game stream that will allow viewers to, in effect, real-time see what the players on the ground see. Does the linebacker's body language indicate a defensive blitz? As QB scrambles to avoid a sack, which are the most open receivers? How likely is it that the kicker will hit the field goal from the ball's current position, and at what yardage does he hit 99% of field goals? Amazon's game stream will key viewers into this data with on-field graphics. (The Verge)
More:
---
Toy box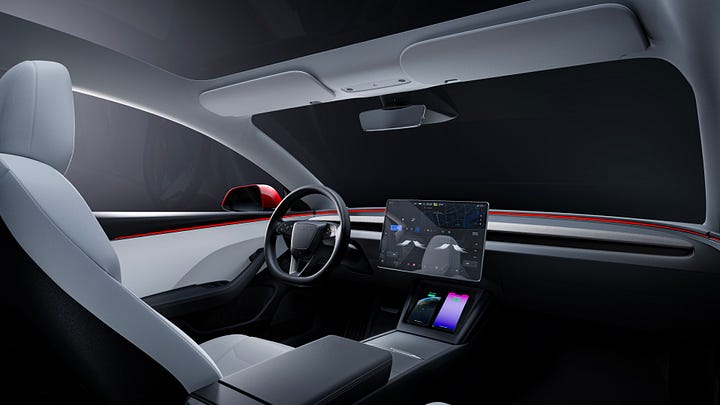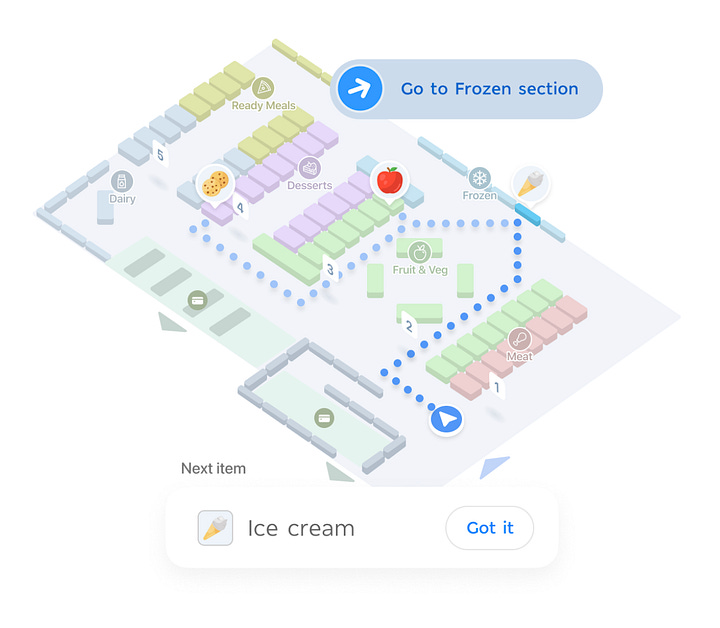 ---
Medicine
mRNA to fight cancer. A new "moonshot" federal agency called the Advanced Research Projects Agency for Health (ARPA-H) just awarded its first grant, which will be split among teams at Emory University, Yale School of Medicine, and the University of Georgia over three years, to develop mRNA-based anti-cancer and anti-microbial vaccines. To put this into context, in a very small study in which BioNTech administered personalized mRNA-based pancreatic cancer vaccines to 16 people after they had their pancreatic tumors removed from surgery, eight participants' tumors had not returned after a year and a half. We're still early days, but mRNA-based approaches to cancer are promising, and we'll be watching to see if this $25 million grant moves the bar for the vaccine technology. (Yale School of Medicine)
More:
---
Finally, the fun stuff
---
Reader, don't forget to touch grass this weekend. But not before watching the most recent Pirate Wires podcast (below), where we discuss why Moon should be a state with PW BFF John Coogan.
-Brandon Gorrell